Get to Know -
Frankeins Ville Jangad
Getting to Know: Frankeins Ville Jangad
Musical maestro Frankeins Ville Jangad was destined to lead a life of music. It was already in his DNA long before he entered the world. The Jangads are a musical family, and always were. All nine siblings can play at least three instruments to an exceptional level. 
Engulfed in musical inspiration as a child, 'Frank's' focus quickly turned to playing music, and playing on the big stage like his idols in the Philippines.

"I remember the Battle of the Bands in 1992," Frank said. "it was in my home town, when I was in fifth grade. My first live concert experience. I was so amazed and in my mind I said: I will be like them in the future." 
"I used to play imaginary drums with my improvised drumsticks (could be bamboo sticks or a guava branch), and guitar using a broom, while listening to any music my father played."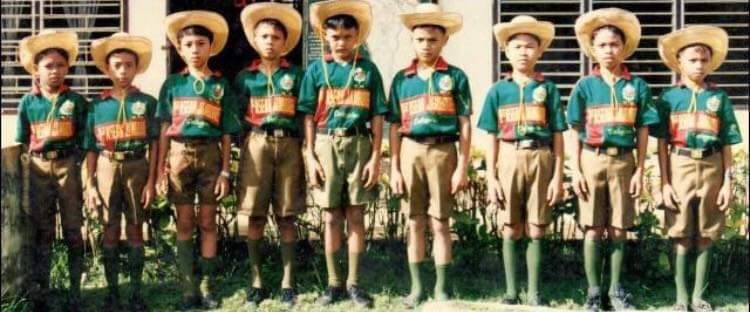 Frank - 3rd from the right [The Platoon Leader]
Frank still retains that sense of childhood excitement when he plays live on the stage. Music is a life he clearly loves, but he never took this life for granted, particularly after his near fatal accident on May 3rd 1994.
Sucked in by the underwater 'kantilado' currents in his home town of Calamba, Misamis Occidental, he stared death in the face and barely made it to safety, fighting with the ocean for one long, arduous hour. It was a testament to his spirit.
That same fateful May evening, Frank was awoken from a deep sleep by his elder sister, who arrived home from Malaysia after playing with her band, as many of his siblings did, for work. She allowed him to play her electric guitar and from that moment, Frank was to embark upon a lifetime of playing music. 
"That day was extra special and I will always remember it as the day I learned my first three guitar chords. And the day I almost died. From the moment I picked up that guitar, the fact I had nearly drowned took on a new meaning."  
The humble Roman Anton bassist comes alive when he plays on stage, with constant movement like he's feeling each chord ripple through his veins. Yet bass wasn't his first choice of instrument when he was young; bass chose Frank in the world he grew up in, playing music with his family. 
"At first, I really wanted to be a guitar player or a drummer, but I had no chance in my brothers' band, the Jangad Siblings. The only position available in 1998, when I wanted to play with them, was bassist. I had no choice, so I picked-up the bass guitar for the very first time. That's how I became a bass player." 
Frank followed swiftly in the footsteps of his siblings, becoming a specialist in his allocated role and, in his own words, a musical "addict". Practicing day after day, night after night, Frank's university studies, a Civil Engineering course, drifted by in the wind. It didn't matter. Frank was hot in pursuit of becoming a great bass player and there were no room for imperfections.  

"When I was 16, I joined a band called Philippine Eagles, who later became Stonehenge. Their music was 60s, 70s, 80s (Beatles, Bee Gees, America, England Dan & John Ford Coley, etc.). I practiced  non-stop. I needed to learn 15 songs-per-week. I needed to be perfect, I needed to discipline myself to learn new techniques, adapt to all music styles, explore and try to create my own."
Music took Frank around the Philippines, touring with his siblings and entering various battle-of-the-bands competitions, where they were always eventual winners or runners-up. He lived his dream in his home country, emulating his idols on the stage, until finally one day, fate brought Frank to Bangkok. His younger sister got married to a Thai man and it was her wedding day, on October 2nd 2010, that Frank was to embark upon a new life in the City of Angels. Though music did not find Frank immediately, Bangkok had other plans for him first.
"I applied as a teacher, musician, news writer, but I had no luck. I even witnessed a school's HR throwing my application into the bin. So I ended up working in a coffee shop for almost seven months where I learned how to make drinks, "cha manaow" (lemon tea), green tea, coffee. Life wasn't easy during that time, that's why I wrote, Never Surrender." (Frank's original track from Launch 1.)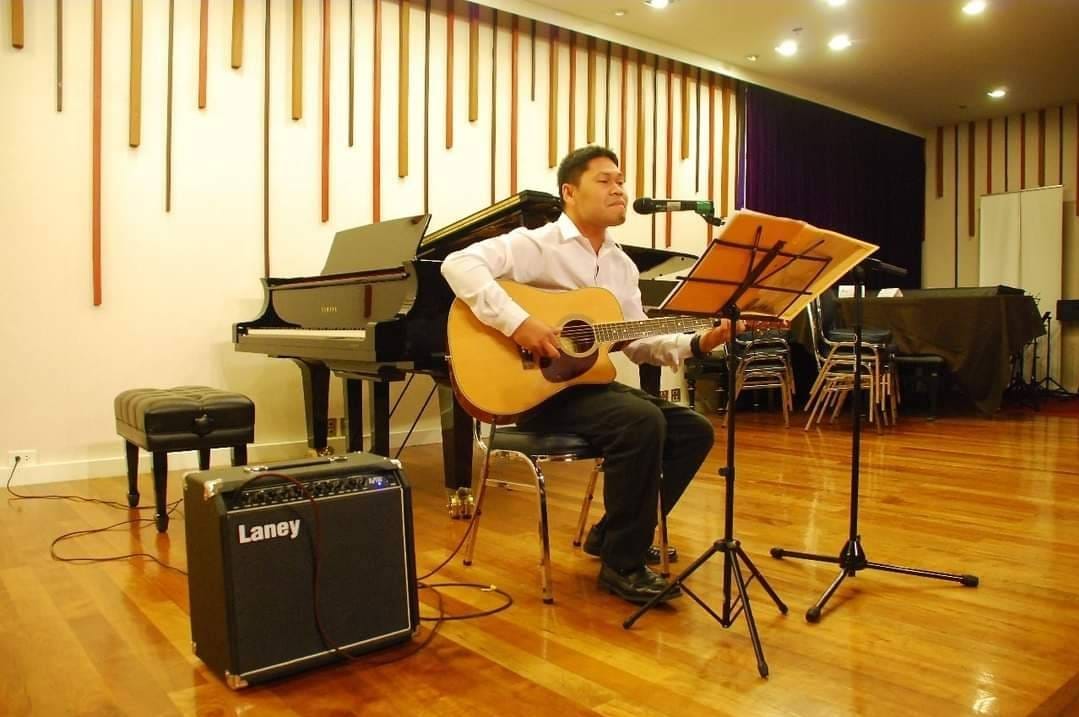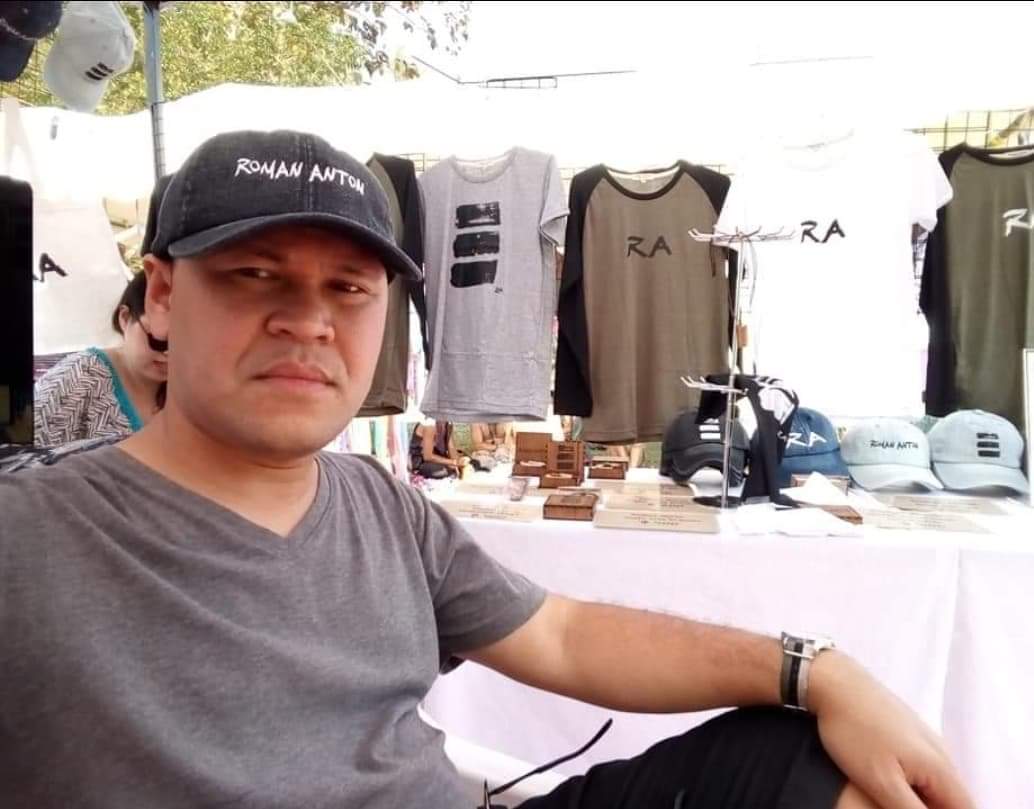 Frank eventually found a relatively stable job as an English teacher and it was during this time that he stumbled across one of Bangkok's premier live music venues, Queen Bee, on Sukhumvit Soi 26. A local musician called Ray Red introduced him to the venue and immediately recognized his supreme skills on the bass guitar, offering him the opportunity to build their Tuesday night program from scratch. 
Ten years on at Queen Bee, Tuesday nights are a thriving live music jam, which Frank still runs like a true professional.
Roman Anton has a strong affiliation with Queen Bee and it's here that Roman met Frank and, like that, the band was born several years ago. Frank carved his own existence here in Bangkok and fought for it, with patience, diligence and perseverance. Now he finds himself on an enthralling journey; Roman Anton - a voyage, years in the making. He speaks with his trademark humility, yet a glint of pride when he talks about what the band have accomplished so far. 
Frank concluded, "The Roman Anton band is unique. Music, arts, creations, anything could be possible. What makes it interesting is that we are ready to adapt to any genre of music, whilst maintaining our own sound. We grow together as musicians and we have a strong, three-part harmony. I think it would be safe to say that we are one of the few bands in the whole world to have recorded 80 songs in less than three years." 
Where would you love to play on stage the most?
"Playing in front of 50,000 people, to be honest, who doesn't? Or playing in front of my family and my closest friends. Maybe because I want to show them how successful I am (in positive way), being a musician. I want to inspire them as well."
What was the last movie you watched?
What's your favorite Thai food?
"No doubt Khana Moo Krop Kai Dao [fried eggs and pork on rice with stir fried kale]"
If Manny Pacquiao ran for president of the Philippines, would you vote for him?
"Everybody loves Manny Pacquiao, but I don't usually tell anyone who I vote for, sorry!"
Powered by AZEXO Shopify page builder